---
News
08/15/2016

The Helmsmen's new single "Rollercoaster" releases on radio this week.
08/05/2016

Moska Project release "Chill Out Dub" official video frome their Cuatro release.
07/31/2016

Jerry Garcia Birthday bash with seven bands starts at 1pm today at Guanabanas
06/18/2016

The Helmsmen release their six song EP "Midterm" with the single Rollercoaster.
1/25/2015

Moska Project on stage with Pepper New Kingston and many more and Cocoa's Mardi Gras music festival February 21st at 8pm Get tickets here http://cocoamardigras.com/
1/15/2015

Roots Music announces the Spam Allstars live at Guanabanas February 21st. An epic show of Miami fusion, funk and electronic.
1/14/2015

1/14/2015 The Hip Abduction live at the Orlando Social Friday March 20th with Moska Project get tickets now.
Bringing the best in live music to South Florida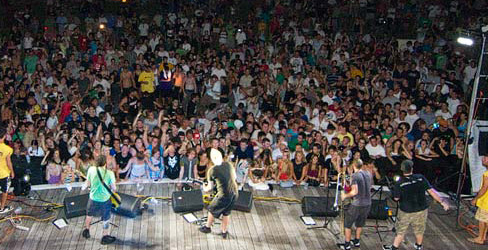 Bringing the Best Live Music to South Florida- Roots Music, Inc specializes in event production, artist development, and promotions. With over 17 years experience consulting in the music industry RMI is a leader in the South Florida music scene.